Whiteboard Paint – White
Trustpilot
ESCREO whiteboard paint turns any smooth surface into a writable dry erase area for offices, schools, homes, gyms, staff rooms, playrooms and any other area you can get creative with a pen in.
White whiteboard paint

Easy to write and erase

Paint in 1-day, write in just 3-days

Easy roller application

Eco-friendly, water-based formula

10-year limited warranty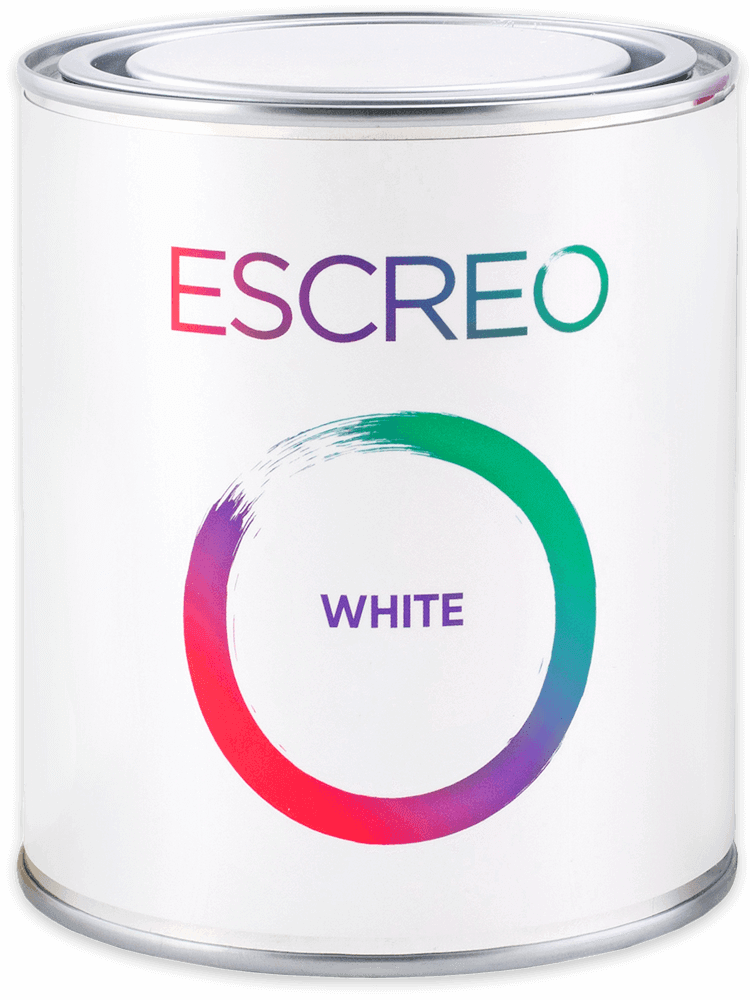 What's in the box?
Quantity discounts %
The price includes paint for 2 full coats and all the installation tools you need.
How long will my ESCREO whiteboard paint surface last?
ESCREO comes with a full no-matter-what 1 year warranty, assuring that the paint will keep its original appearance and functionality. Proper maintenance such as routine cleaning and use of appropriate markers can extend the life of your dry-erase surfaces to over 3 years. See the Maintenance sheet here.
Do I need any special accessories to use ESCREO whiteboard paint?
No, standard whiteboard accessories will do just fine too. However, for optimal performance, we recommend our markers and cleaning products as they are perfectly suited for the ESCREO paints and finishes. See packages here.
If I have to paint on two layers, do I need to buy double the amount of paint?
No, the amount of paint you order is enough to cover your desired space on 2 layers. It is very important to follow the instructions to ensure the functionality and longevity of your surface. We recommend applying the paint on a white surface for best results. Do not dilute or mix the paint with any other products. Visit installation page here.