Whiteboard paint vs chalkboard paint
So you've decided that it's time to turn your workplace or home surfaces into writeable ones – that's awesome! Get ready for a whole new world of fun, productivity and creativity. But, with the different options to choose from, you might be wanting a little more information to help you make your choice.
One of the most common questions we get from our customers is whether they should use whiteboard or chalkboard paint – and which one is better. Well, we love to help people out whenever we can, so here is a quick article comparison between whiteboard paint and chalkboard paint.
How they look
Whiteboard and chalkboard paint give you so much freedom with your surfaces, but they will end up looking a little different. It's all down to personal taste and how much you want your creative spaces to stand out, or blend in.
For instance, using whiteboard paint lets you use the same colors as normal whiteboards themselves, blending in with normal office surroundings. This means that when they aren't in use, the workplace looks more neat and tidy.
Chalkboard paint will look a little different than whiteboard paint and will most certainly be more noticeable than whiteboard paint – but this is not necessarily a bad thing! For example, the matte-black finish can look stylish and striking, with high contrast.
How they are applied
To get the best result, you should apply at least two coats of paint for the best outcome for dry erase or chalkboard.
For instance, whiteboard paint needs to be applied with a microfiber roller and requires 48-72 hours to let settle before use.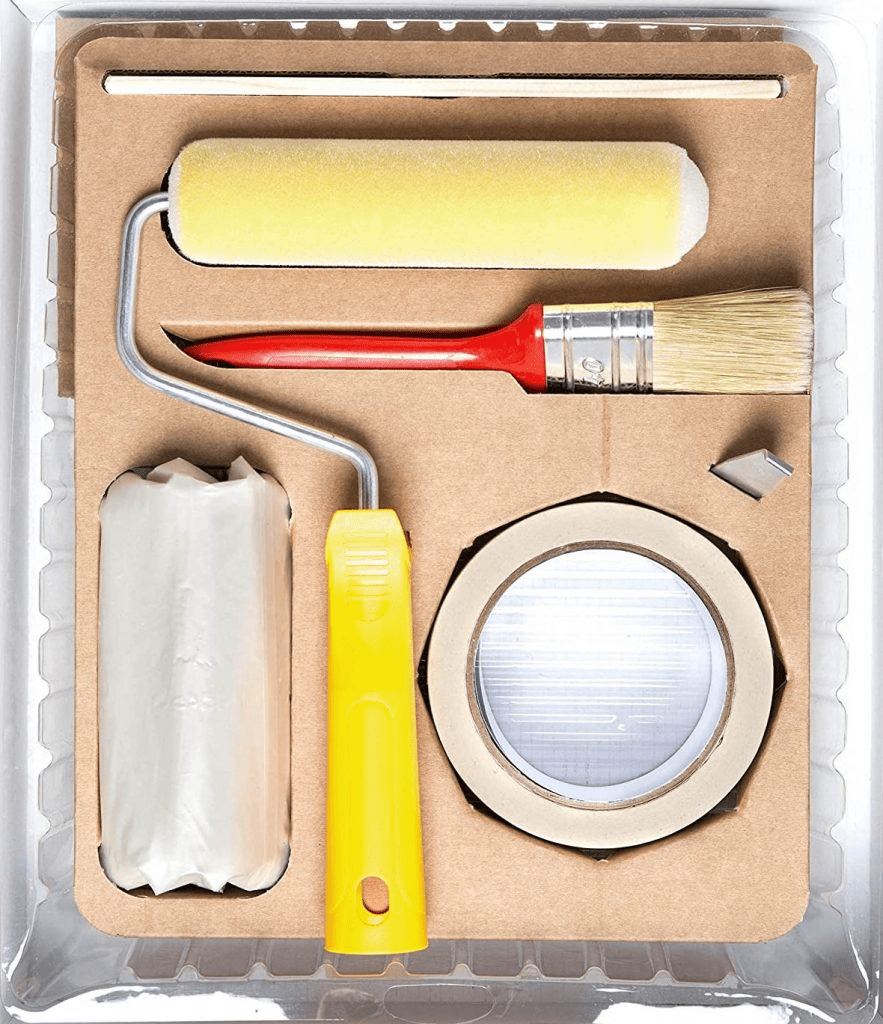 In cases where chalkboard paint is being used, you can use a regular roller or a sponge paintbrush – and once the paint has dried, please allow the same amount of time to let things settle. For whiteboard paint, you can also gently smooth the area with very fine sandpaper, before wiping the dust away.
How they are cleaned
Whether you have whiteboard paint or chalkboard, proper maintenance is important to ensure that your product performs at its best.
For whiteboard paint, we recommend daily cleaning (for areas not in use) with our cleaning spray to minimize the risk of ghosting marks on your wall.
For your chalkboard surface, you can use a microfiber eraser cloth for the best results. But, since chalk leaves a dusty residue, it's a good idea to dampen the cloth slightly to catch the finer particles.
Where they are located
The area in which you plan to have your writable surface will inform which one you ultimately go for. If you're planning to use a smaller room or space for your writable wall, a whiteboard option is probably better because chalkboard paint would take up too much space, and will make the room look darker.
If you have a larger space or even a business like a restaurant, chalkboard paint can be very effective and attractive. Finally, if you want to minimize mess, you're probably better off with a whiteboard paint variant as these do not drop dust particles, as a chalkboard paint would.
Will it have glare?
Since we're on the subject of location, we did feel that mentioning glare was important. If you're going to create your writeable space in a sunny and bright room, whiteboard paint is going to become very reflective – making the content difficult to see or read and even causing some mild eye discomfort.
In very sunny or bright rooms, chalkboard paint can be the better option because it has a darker base and absorbs light more effectively.
Does anyone have allergies?
One of the main differences between whiteboard and chalkboard paint is that chalk leaves residue. Even though you can effectively remove it with a damp cloth when cleaning your surface, if you are sensitive to fine particles in the air, have allergies or suffer from asthma, chalkboard paint is not recommended. By using whiteboard paint, you can be sure that any sensitivities or allergies are safeguarded.
Whiteboard paint for the win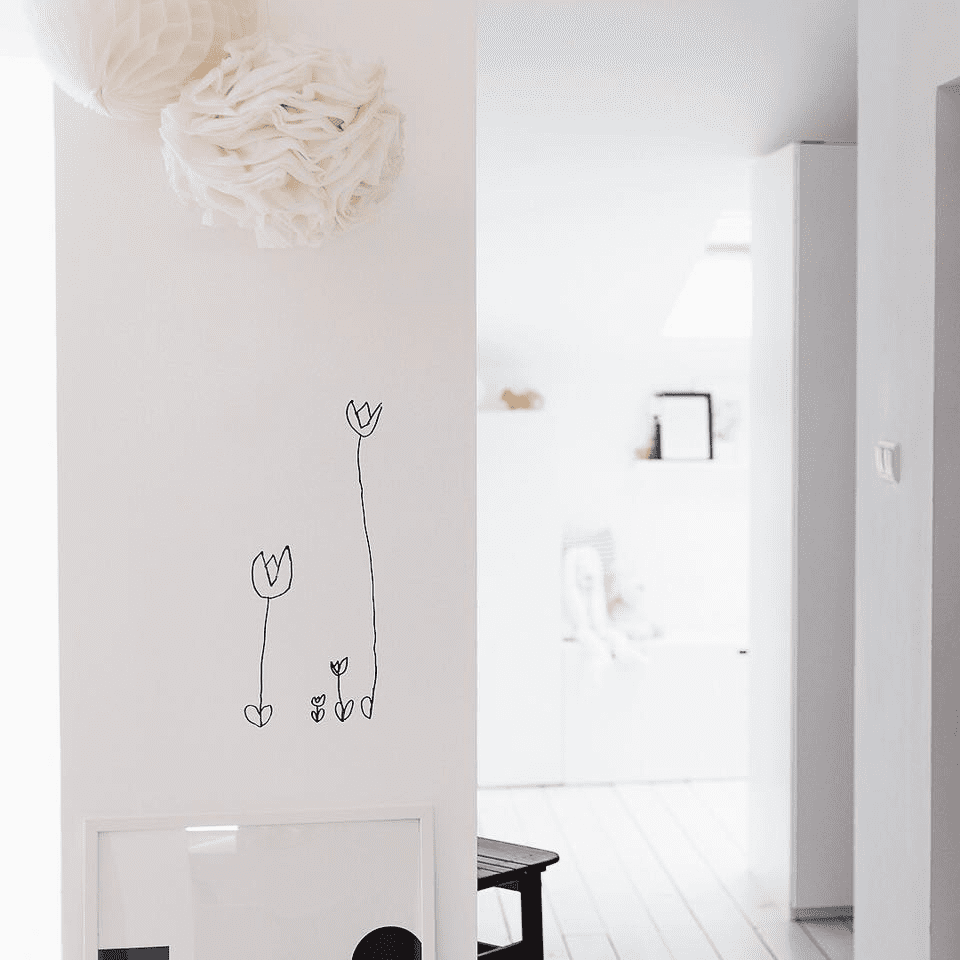 We love chalkboard paint, but if we had to make our personal recommendation, we'd have to go with our whiteboard paint. Unlike chalkboard paint, it won't leave dust or residue when cleaning and comes with the added bonus of giving you the opportunity to choose whether you would like it white or clear.
ESCREO's recommended chalkboard paint alternatives:
With our whiteboard paint you can turn any smooth surface into a writable, dry erase area for offices, schools, homes, gyms, staff rooms, playrooms and any other area you can get creative with a pen in. This is our most popular chalkboard paint alternative.
Our transparent whiteboard paint is a clear dry erase paint that turns surfaces into a write on-wipe off whiteboard while retaining the original color of the surface – great for creative offices and colorful rooms.

For inspiration on what you can do with your whiteboard paint, read our deeper guide on this product before moving onto our blog for more awesome ideas.