Whiteboard Paint – White
Trustpilot
ESCREO whiteboard paint turns any smooth surface into a writable, dry erase area for offices, schools, homes, gyms, staff rooms, playrooms and any other area you can get creative with a pen in.
White whiteboard paint

Easy to write and erase

Paint in 1-day, write in just 3-days

Easy roller application

Eco-friendly, water-based formula

10-year limited warranty

Free delivery over €49.90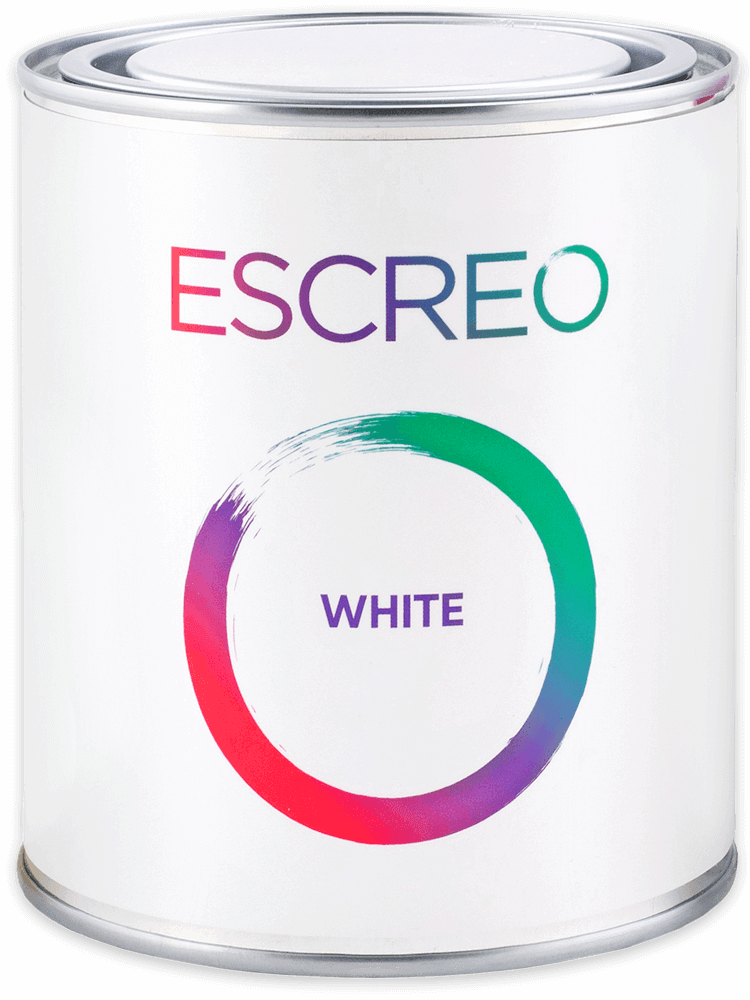 What's in the box?
How long does the whiteboard paint last?
ESCREO comes with a full, no-matter-what, 1-year warranty and a 10-year limited warranty that your whiteboard paint will retain its original appearance and functionality. We recommend routine cleaning and using appropriate dry-wipe markers to extend the life of your dry erase surfaces to over three years. Learn more about whiteboard maintenance in the "Application" menu of the website.
Do I need to apply primer/undercoat?
Our paints generally don't require a primer or undercoat before application, as long as you're painting on top of existing paint. We recommend applying on a white surface for best results. If you are painting over existing/old paint we suggest smoothing the surface with sandpaper first. If you're painting over a brand new wall or drywall/plasterboard we recommend using a suitable primer for the surface.
Do I need to buy double the amount of paint if I'm applying two coats?
No. Your ESCREO order contains enough paint to apply two coats, as long as you measure your surface correctly and apply the paint following the step-by-step instructions in your kit and on our "Application" page. Please do not dilute or mix the paint with other products as this may affect performance.